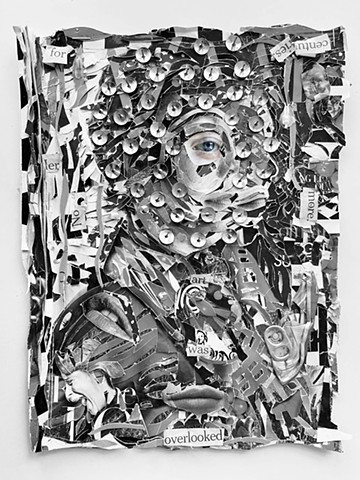 Upcoming:
Opening: October 27, 2023 - 6–9pm
Modern Now
Florian Baudrexel, Alyssa DeLuccia, Boris Eldagsen, Max Frisinger, William Grob, Aniana Heras, Joa Herrenknecht, Stelios Karamanolis, Mykilos, Laura Straßer, Nicolene van Der Walt
Curated by Lee Plested
October 27, 2023 to December 16th, 2023
SETAREH
Schöneberger Ufer 71
10785 Berlin, Tiergarten
Hours:
Tuesday–Friday
10am–6pm
Saturday
11am–6pm







"Where is the Light",
digital photo-documented collage on fine art photo paper, 2023.


Alyssa De Luccia is a visual artist, who lives and works in Berlin, Germany. Simultaneous dualities is a recurring theme in her work. As an artist, she draws inspiration from unfamiliar environments with the knowledge that everything isn't what it appears to be. Alyssa DeLuccia engages a range of disciplines which include photo-documentation, installation, portraiture, photo-montage and most recently drawing, reflecting her interest in formalism while at the same time following a strong tradition in feminism, surrealism and dadaism. While her work increasingly reflects these influences, in recent times it also leans towards a social and political statement of a society out of balance as well as paying homage to the work of Hannah Hoch, a pioneer of Photomontage and social criticism of mass media.
She has shown in numerous museums and galleries, including The Berlinische Galerie, Berlin, Germany; The Corner at Whitman-Walker, Washington, DC; Staatliche Kunsthalle, Baden-Baden; the Wilhelm-Hack-Museum, Ludwigshafen am Rhein; Thaddaeus Ropac Gallery in Paris; and the Brandenburg State Museum in Cottbus, Germany. She has been the recipient of grants and residencies from a range of sources including The MacDowell Colony; KW Institute for Contemporary Art Berlin; KB-Künstlerhaus Bethanien Berlin; the Cité des Arts in Paris; Stiftung Kunstfonds from Bonn; Research/ Artist Grant and a Special Scholarship for Fine Arts from the Berlin Senate.
For image requests, please contact VG Bild-Kunst,
the German non profit collecting society:
info@bildkunst.de
www.bildkunst.de